Publications
Latest Release

November 28, 2022: Jagadguru Swami Isa's newest book, The Human Manifesto, Part 2: Global Education Policy for Total Consciousness is now available! This pioneering book is the first time that anyone has attempted to create a unified vision of education for the world, taking each educational system from where they are and bringing them into a universal system aimed at the highest goal of the human being: attainment of Total Consciousness.

There are numerous innovative features of Swami Isa's proposed educational system included in the book. He introduces a new branch of science, Pranic Science into the curriculum; a new Periodic Table based on subatomic particles; a larger definition of Lifelong Learning that includes prenatal education and learning appropriate for all stages of life; and an inspiring plan for a Universal University system which brings all educational institutions in the world together under one umbrella within the next 50 years. 

The book is a profound vision and a clear action plan, written for governments to be able to implement as a policy, but also will inspire and ignite anyone interested in solving the problems of today's educational systems.

Order Now: office(at)ivpt.org or +91 9497859337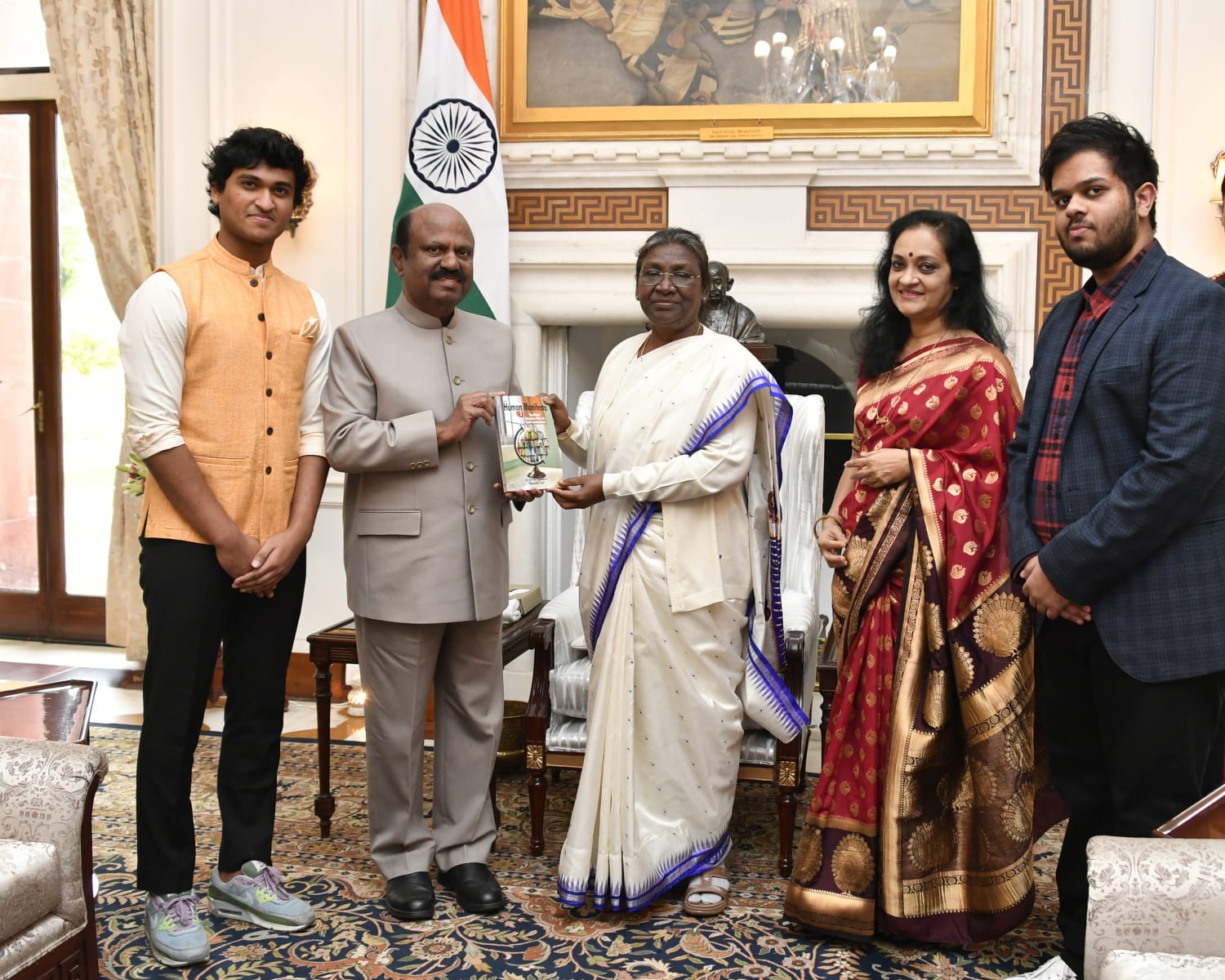 Dr. C.V. Ananda Bose, Governor of West Bengal, presented to the President of India Droupadi Murmu the first copy of Jagadguru Swami Isa's newest book The Human Manifesto, Part 2: Global Education Policy for Total Consciousness on November 28, 2022 at the Rasthrapati Bhavan, New Delhi. The book is dedicated to the world.
Om Gayatree online magazine

Om Gayatree online magazine

June 2022 - The Science of Peace

Om Gayatree online magazine

November 2021 - Jayanthi edition
Books by Swami Isa
The Unifying Vibration

Collected writings by Swami Isa for the Global Energy Parliament. Each year, starting in 2010, Swami Isa published small books on his unique perspective of the year's themes, such as "Living in Harmony with Nature"; "Sustainable Economics," and "The Art & Science of Governance." This book also includes his scientific works on the I-Theory that were published in international scientific journals. A great collection that shows the evolution of the Global Energy Parliament!


English language. Published by Pentograph (2019)

Education for Total Consciousness

"Jagadguru Swami Isa gives a new hope to education. His definition of learning as reconscientization of human beings through better understanding of oneself is bound to create a new global society which threats the whole human community as one's own family..."

- Dr. A. Sukumaran Nair, Former Vice Chancellor, Mahatma Gandhi University

English language. Published by IVPT (2016)

 

Saphalamiye Atmiya Yathra

Stories of Swami Isa's own spiritual journey and mystical experiences in his own words. Travel with the saint and mystic as he discovers the answers to his deepest questions in the harshest of conditions—in jungles, caves, and Himalayan mountain peaks.

Malayalam language. Published by the Kerala State Institute of Languages (2016)

Vidyabhyasam Sampoornamayabodhathinu

The original version of the book on Swami Isa's educational philosophy and teaching methodology, Education for Total Consciousness.

Malayalam language. Second printing. Published by Priyadarsini Publications. (2015)

 
 

One is I, I is One

Step by step detailed descriptions with full colour illustrations explaining Swami Isa's unique theory of everything, the I-Theory. From the organism to the tiniest building block of the universe, and to the largest macrocosm--and drawing from the most modern scientific knowledge--we learn who we are in this amazing journey. With full colour illustrations.

English language. Published by IVPT (2014)

 

 

 

 

To order your copy of a book, contact:

+91 471 2742533 or


office(at)ivpt.org

 
Articles by Swami Isa
An Analysis of SARS-CoV-19 on the Molecular and Subatomic Levels through Applied I-Theory
Advances in Microbiology
February 2021

August 31, 2020
Janmabhumi Newspaper
April 07, 2020
Entropy and Negentropy Principles in the I-Theory
Journal of High Energy Physics, Gravitation and Cosmology
April 2020
From the Madding Crowd to Energizing Solitude
Janmabhumi Newspaper
March 28, 2020
I-Theory: A Unifying Quantum Theory?
Journal of High Energy Physics, Gravitation and Cosmology
April 2019
A Meditation on Total Education
All-India Students' Energy Parliament
February 25, 2016
(More articles by Swami Isa will be added soon.)
Thought of the Week
"Peace is not created by putting an end to change, but by keeping both positive and negative changes in a balanced state."
Read more quotes