---
Chennai Flood Relief ( 2015-12-05 )
---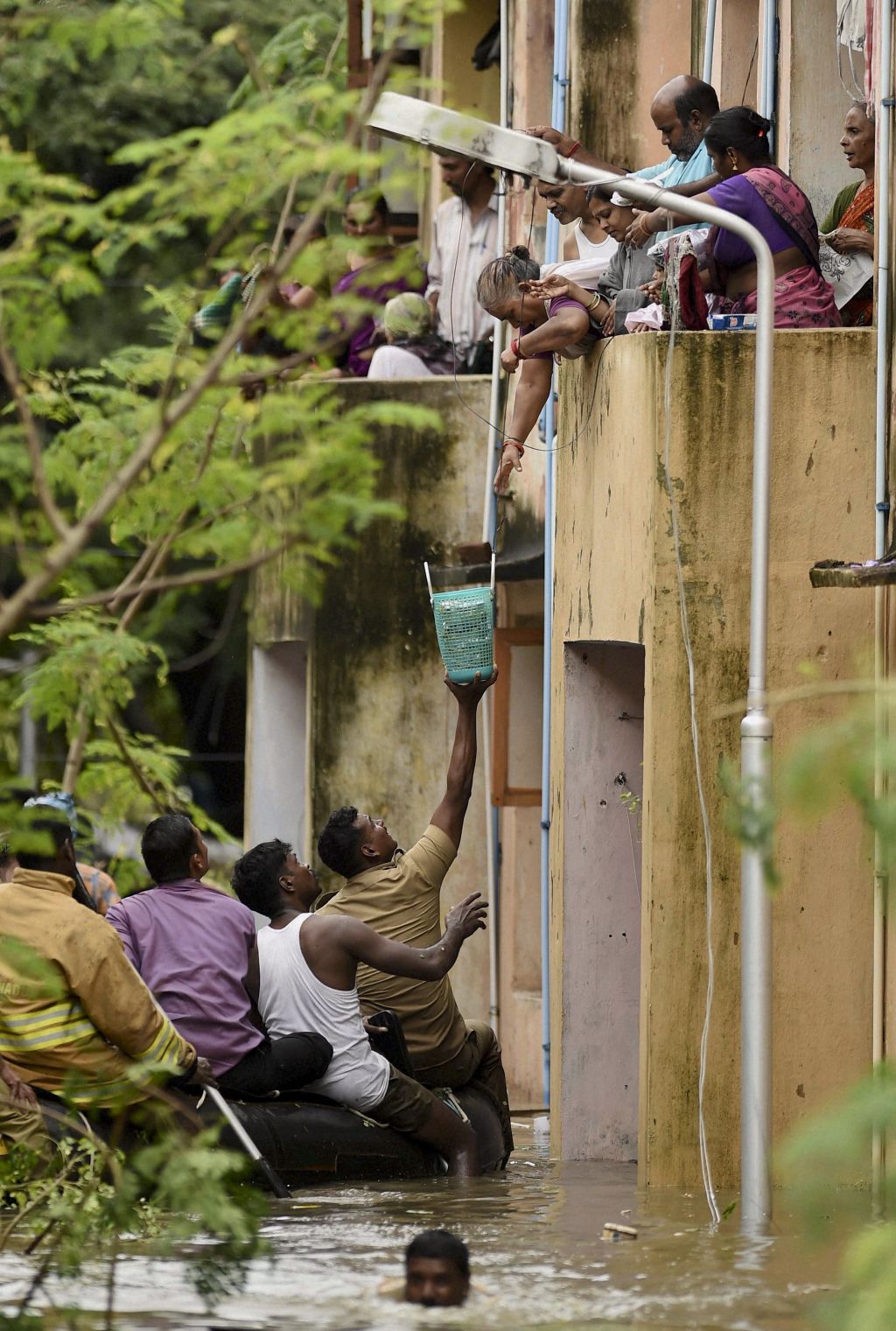 Last November & December, two million people were affected by flooding in Chennai due to unprecedented rains. Thousands of people were driven from their homes.  The Isa Viswa Prajnana Trust reached out to our community to collect donations to send relief to the victims, and you came through! 
We were able to provide food in the early days of the crisis, and now the Trust is providing palliative care to patients who were badly affected in the floods. Items like wheelchairs, beds, cots, medical supplies help terminally ill and bed-ridden patients be more comfortable at home with their families. Read more about the Public Program on April 3 organized with the Chennai Pain and Palliative Care.
Thank you to all the donors who have made this possible.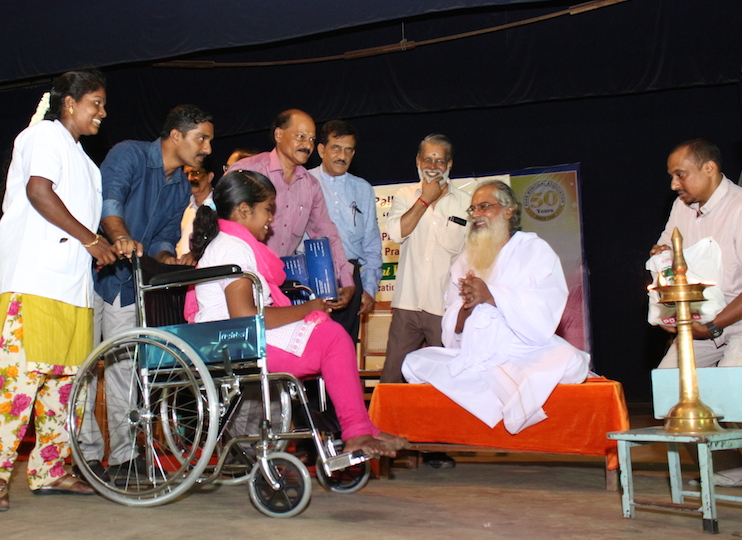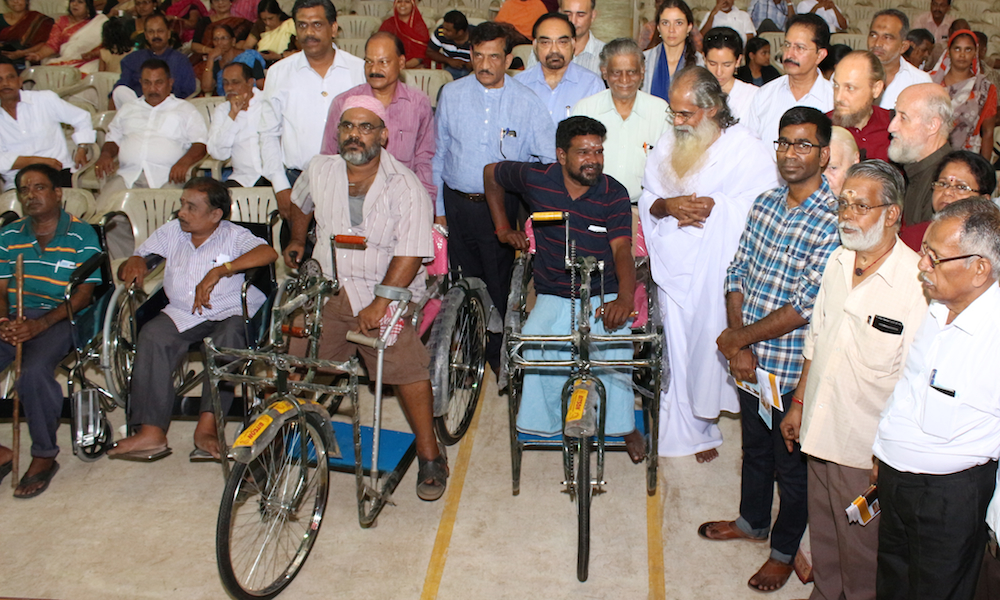 Updates:
03-Apr-16: Public distribution of medical aid including wheelchairs, cots and handmover tricycles to pain and palliative patients in the flood-affected areas. 
01-Jan-16: Donations are still coming in, as our generous donors still remember the victims and the length of time it requires to rebuild a life after a devastating natural disaster.  Thank you to all.  
08-Dec-15: No more in-kind donations are being accepted in Trivandrum.  However, if you have something to give and you are nearby Chennai, please get in touch with us for the best places to drop it off.
We are only able to receive donation by bank, PayPal, or cash only.  Funds will be given towards restoration of homes, medical aid, clothing and/or other urgent needs of the flood vicitms in Chennai.
07-Dec-15: Sent materials on the last truck from Trivandrum to Chennai.  Special thanks to the students and faculty of the Isa Viswa Vidyalayam.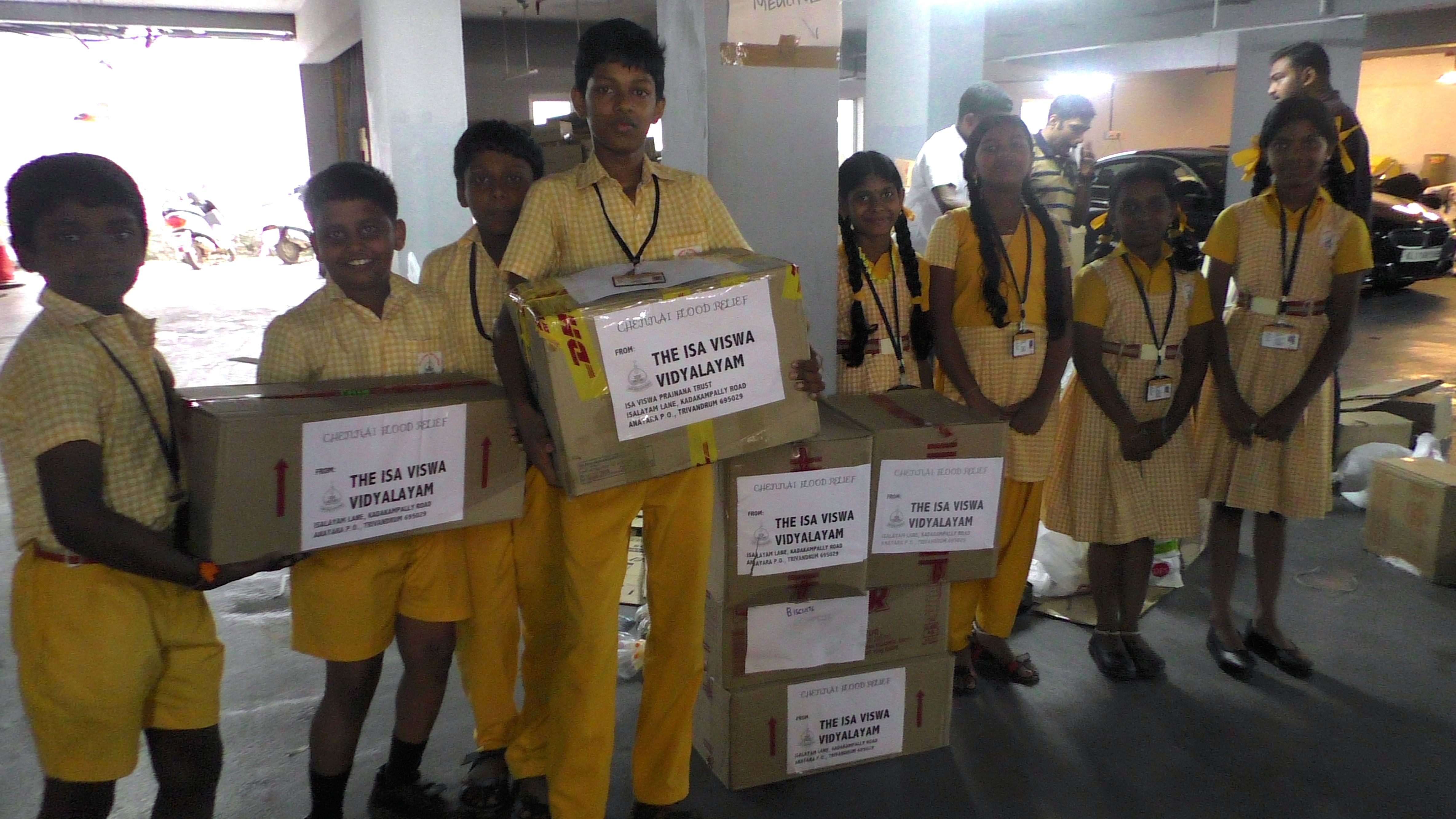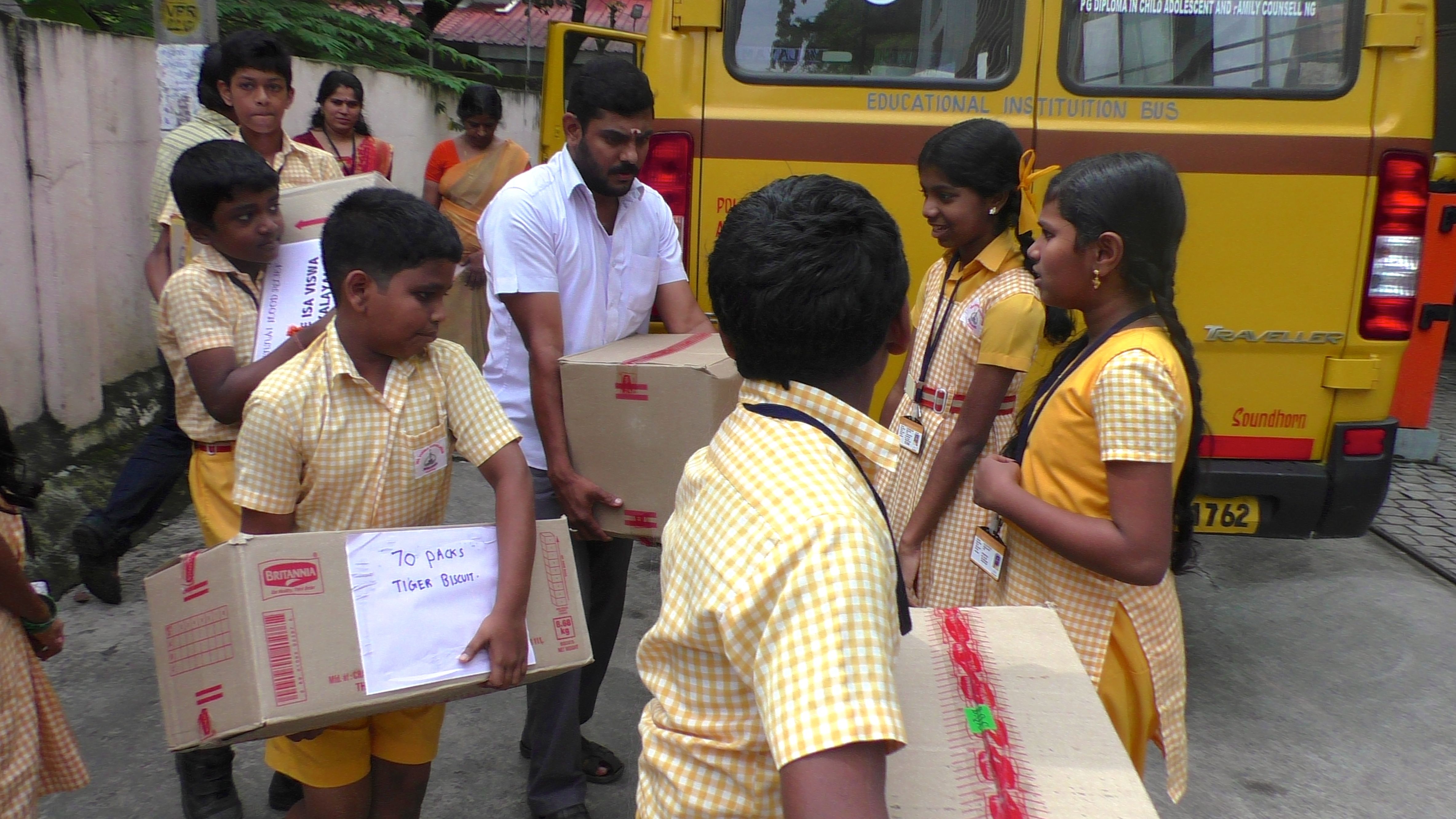 05-Dec-15: Our headquarters in Trivandrum is collecting donations of non-perishable food, new clothing, general medicines, and bottled water.  Please bring donations in clearly labelled boxes to our offices. This facility is only available until 07-Dec.
Chennai Flood Relief:
isa.viswa(at)yahoo.co.in
+91 9497859337
Top Photo by R. Senthil Kumar, PTI
Thought of the Week
"Peace is not created by putting an end to change, but by keeping both positive and negative changes in a balanced state."
Read more quotes