---
World Humanitarian Day ( 2019-08-19 )
---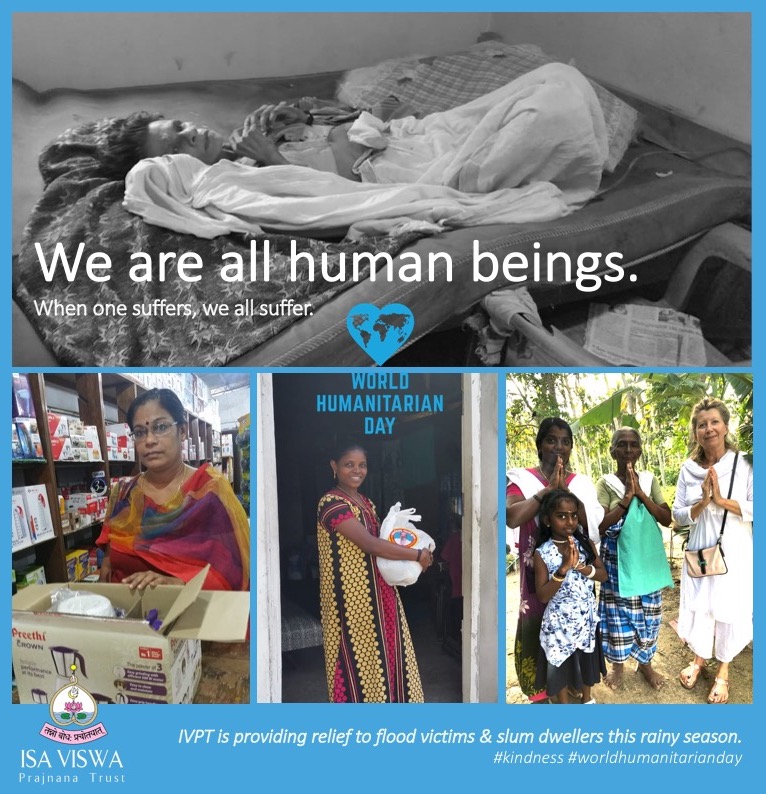 Today is World Humanitarian Day.  The IVPT wishes to spread the message that we are all humans, and when one suffers, we all suffer. 
"When somebody's pain becomes our own pain, kindness is the natural result," says Swami Isa.
The devastating floods of 2018 are still keen in our memory and again torrential rains and floods have struck Kerala, exactly one year later. IVPT has reached out to the slum dwellers to provide relief to those whose houses are damaged by the rains. The Isa Viswa Vidyalayam is collecting materials to distribute to victims of the floods.
Thought of the Week
"Peace is not created by putting an end to change, but by keeping both positive and negative changes in a balanced state."
Read more quotes