---
President of India receives first copy of Swami Isa's book 'Human Manifesto' ( 2020-11-28 )
---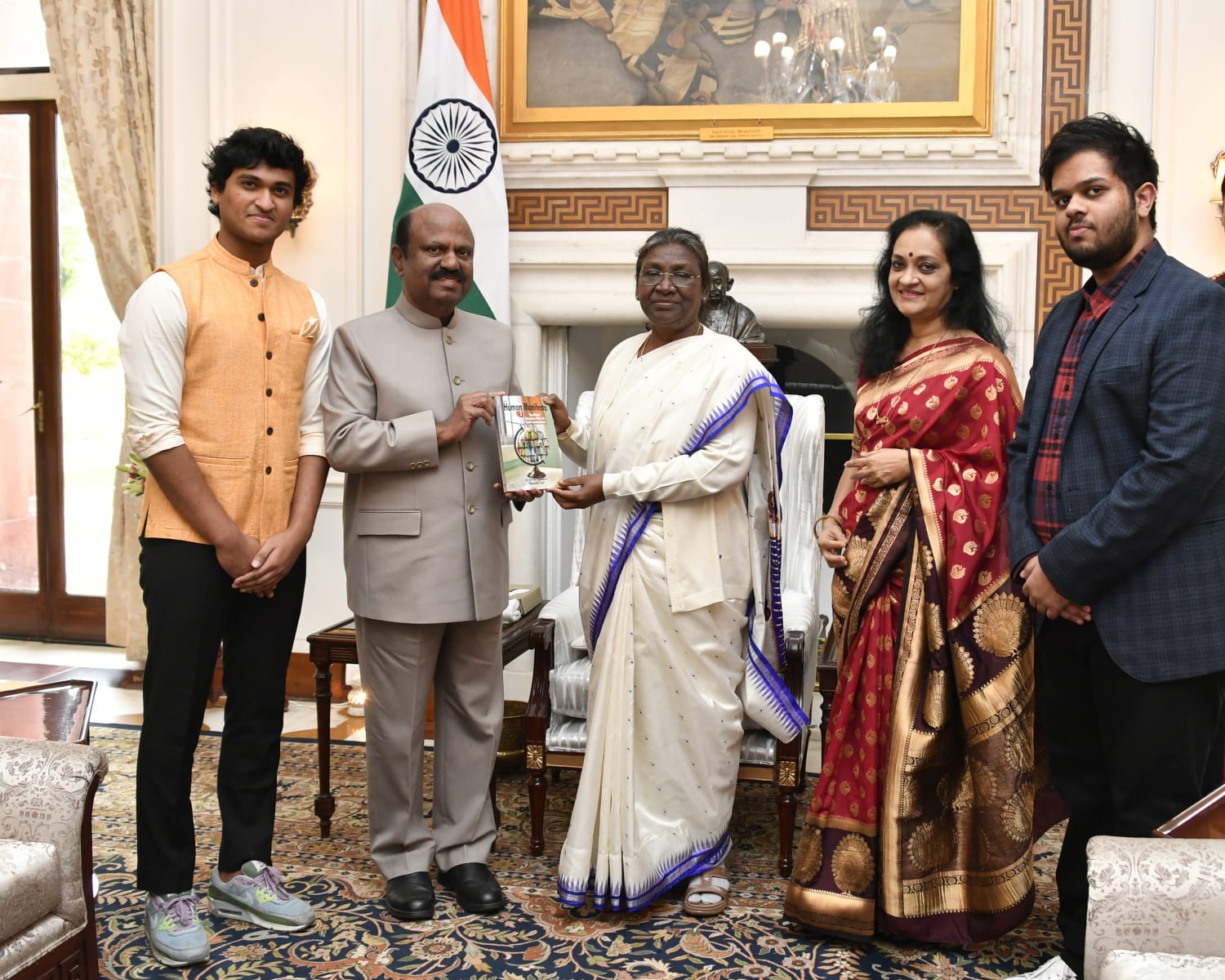 The first copy of Jagadguru Swami Isa's newest book "The Human Manifesto, Part 2: Global Education Policy for Total Consciousness" was presented on Monday to Her Excellency the President of India Droupadi Murmu by Dr. C.V. Ananda Bose. Dr. Bose, the newly appointed Governor of West Bengal, was paying a visit to the President at the Rashtrapati Bhavan with his family.

Swami Isa's book is the first time that anyone has attempted to create a unified vision of education for the world, taking each educational system from where they are and bringing them into a universal system aimed at the highest goal of the human being: attainment of Total Consciousness.

There are numerous innovative features of Swamiji's proposed educational system included in the book. He introduces a new branch of science, Pranic Science into the curriculum; a new Periodic Table based on subatomic particles; a larger definition of Lifelong Learning that includes prenatal education and learning appropriate for all stages of life; and an inspiring plan for a Universal University system which brings all educational institutions in the world together under one umbrella within the next 50 years.  

The book is a profound vision and a clear action plan, written for governments to be able to implement as a policy, but also will inspire and ignite anyone interested in solving the problems of today's educational systems. It is available now. Contact office (at) ivpt.org or +91 9497859337 for more details.


Thought of the Week
"Peace is not created by putting an end to change, but by keeping both positive and negative changes in a balanced state."
Read more quotes