---
New Yoga Classes Offered ( 2023-09-25 )
---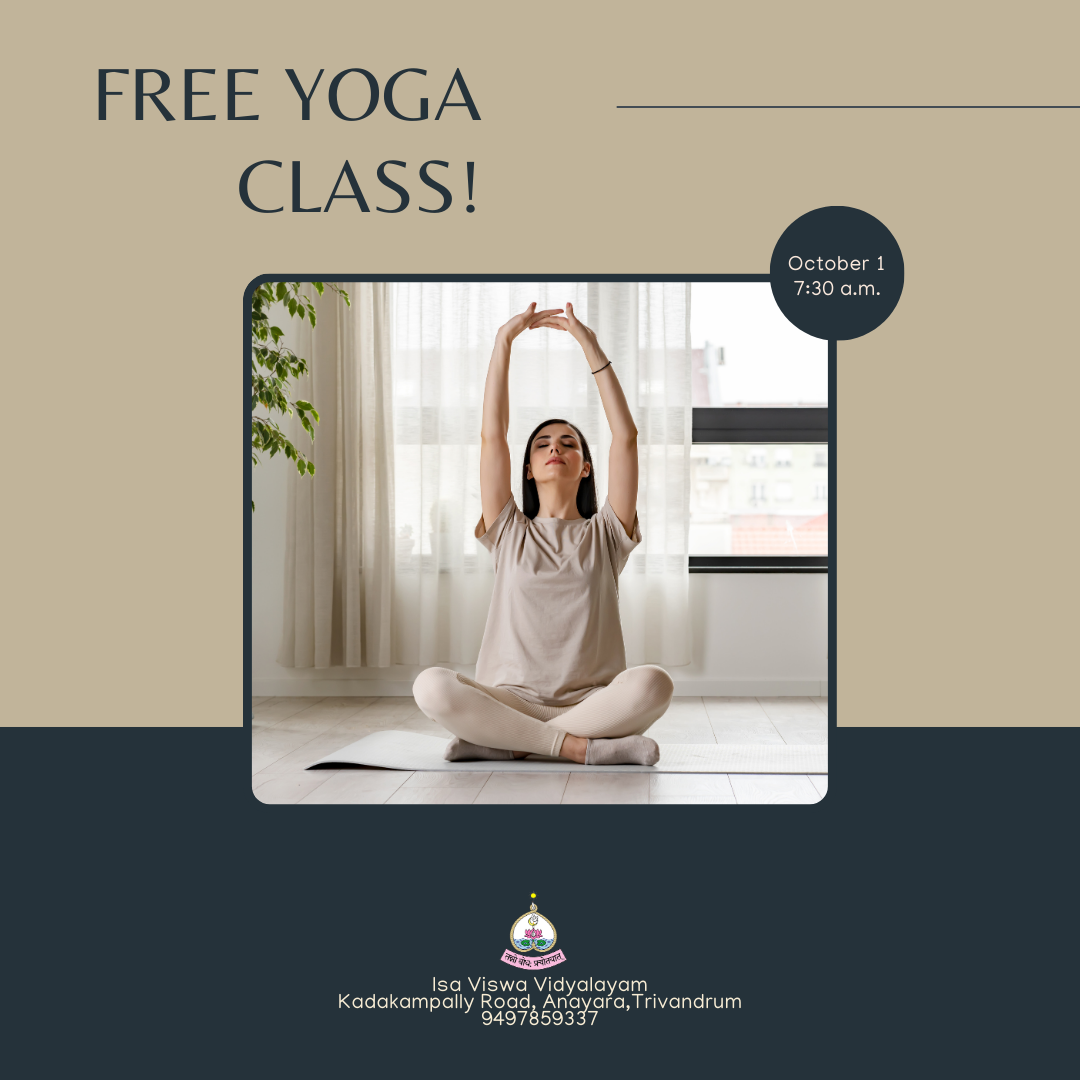 Isalayam Ashram is offering some new yoga courses for Beginners and Intermediate students.
These classes focus mostly on asanas, breathing exercises, and relaxation. If you are looking for a healthy physical body and peace of mind, you will enjoy these classes.
A Free Class will be offered for the public on Sunday, October 1 at 7:30 a.m. at the Isa Viswa Vidyalayam.
The Beginners' Course starts on Saturday, October 7th. Classes are Saturdays and Sundays at 7:00-8:30 a.m.
Ongoing Intermediate Classes, for those who have already taken the Beginners' Course or have some basic asana experience, is offered on Monday, Wednesday and Friday evenings from 6-7 p.m. at the Isa Viswa Vidyalayam.
Call 94978959337 for more information or to register.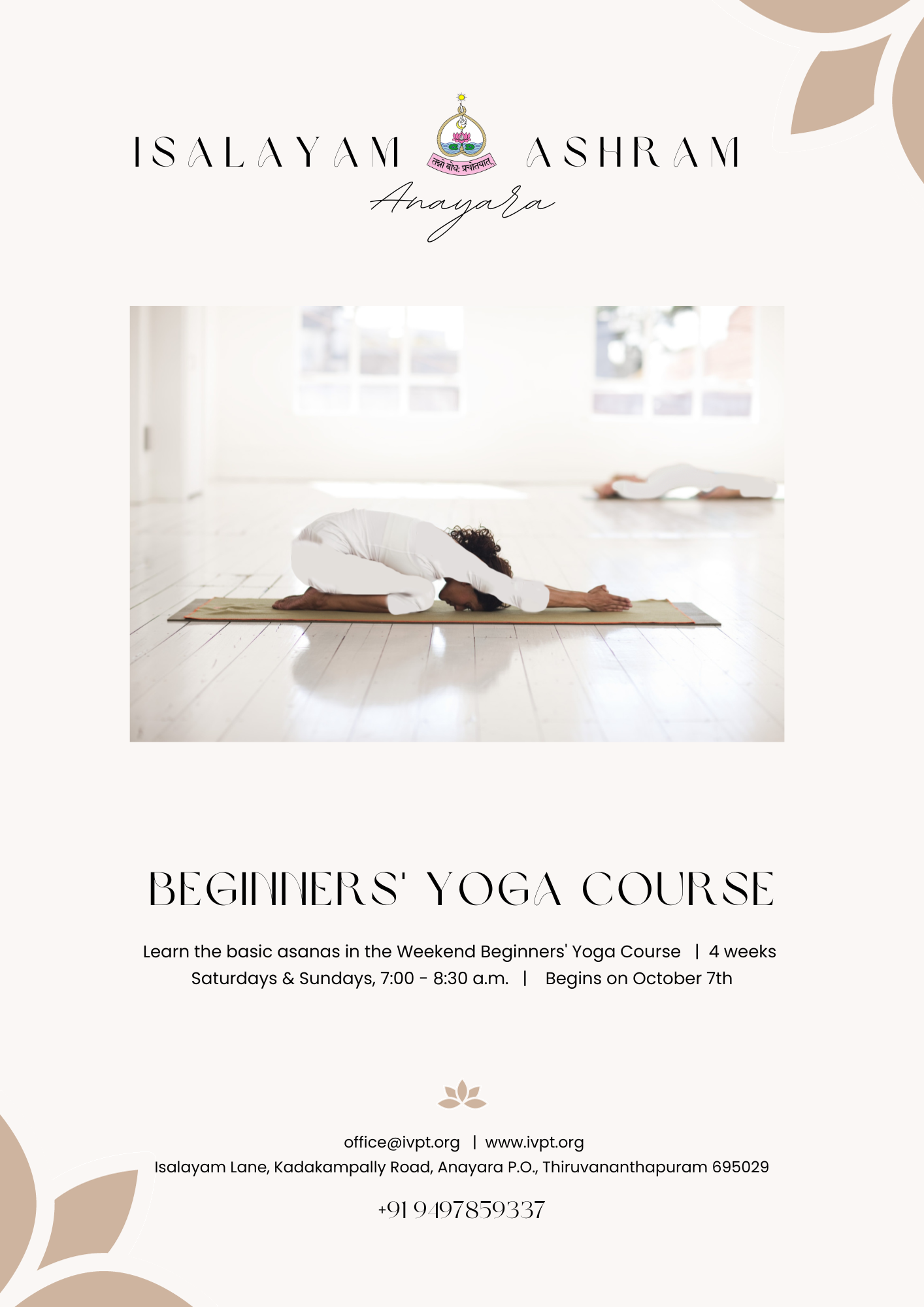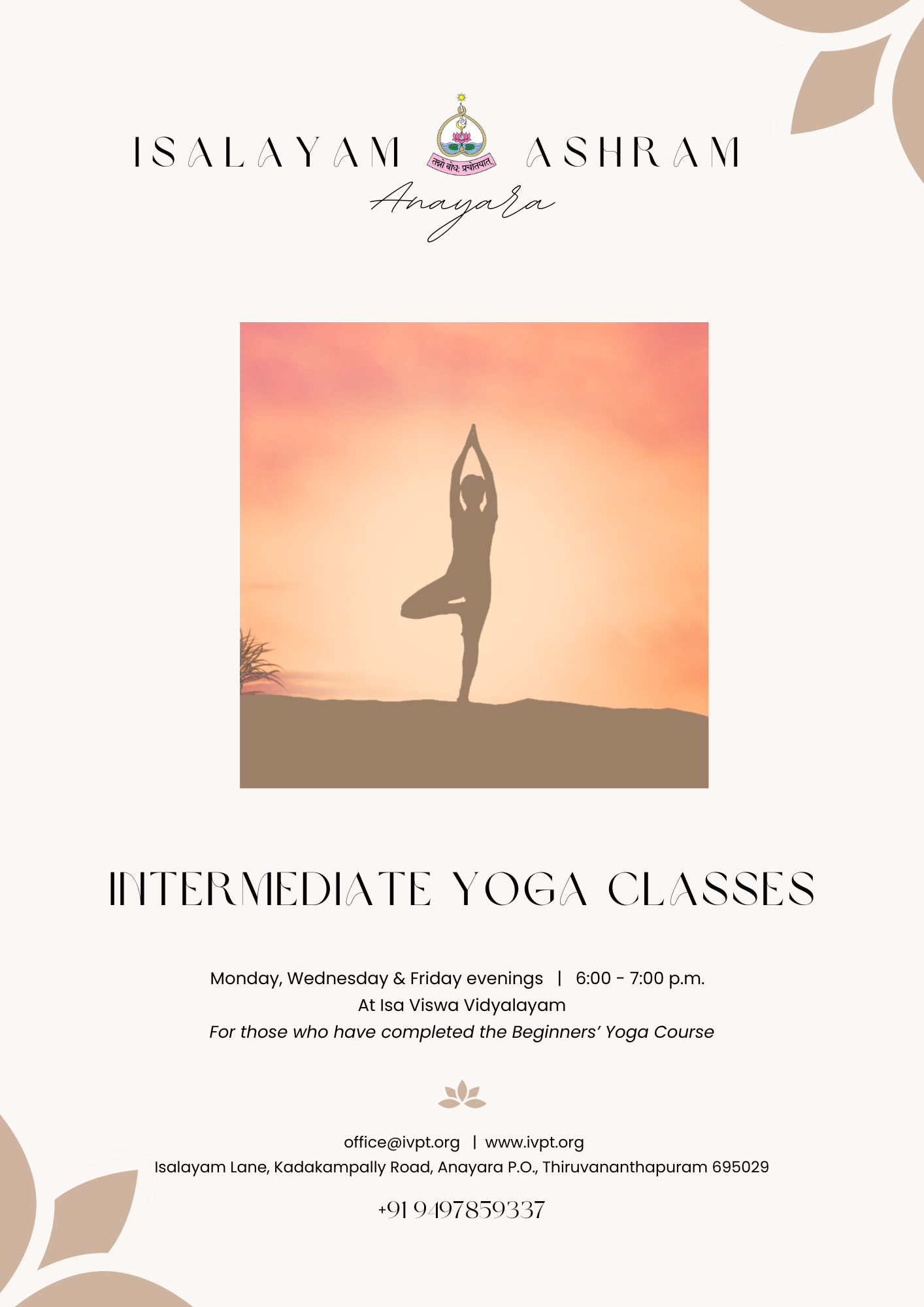 Thought of the Week
"Peace is not created by putting an end to change, but by keeping both positive and negative changes in a balanced state."
Read more quotes