---
Youth Parliament presents at Young Social Innovators Conclave ( 2016-11-15 )
---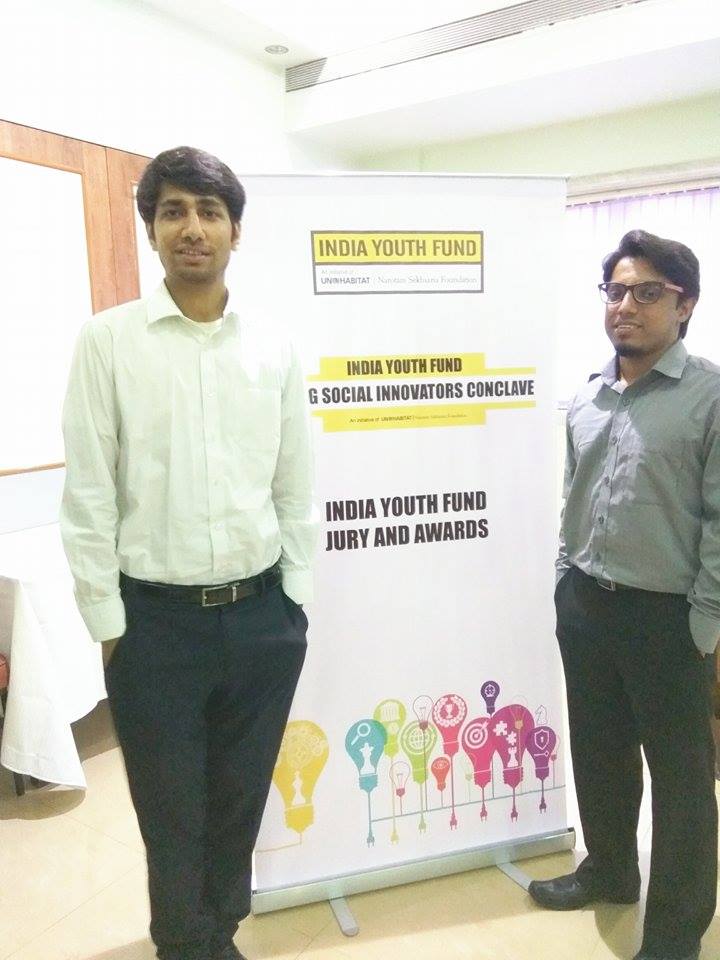 Shoaib Khan and Kenneth Joe Cleetus represented the Youth Energy Parliament at the Young Social Innovators Conclave in Mumbai on Nov 15.  The event was organized by the India Youth Fund, a project of the UN Habitat to promote young innovators.
The Youth Energy Parliament came in as a runner up, in the top 15 out of 560 applications, for their very inspiring Campus Ambassador Program, promoting Justice & Peace at 60 campuses in India.
Congrats for your efforts, YEP!
Thought of the Week
"Peace is not created by putting an end to change, but by keeping both positive and negative changes in a balanced state."
Read more quotes