---
GEP 2022 on Humane Digitalization - Dec. 9 & 10 ( 2022-11-18 )
---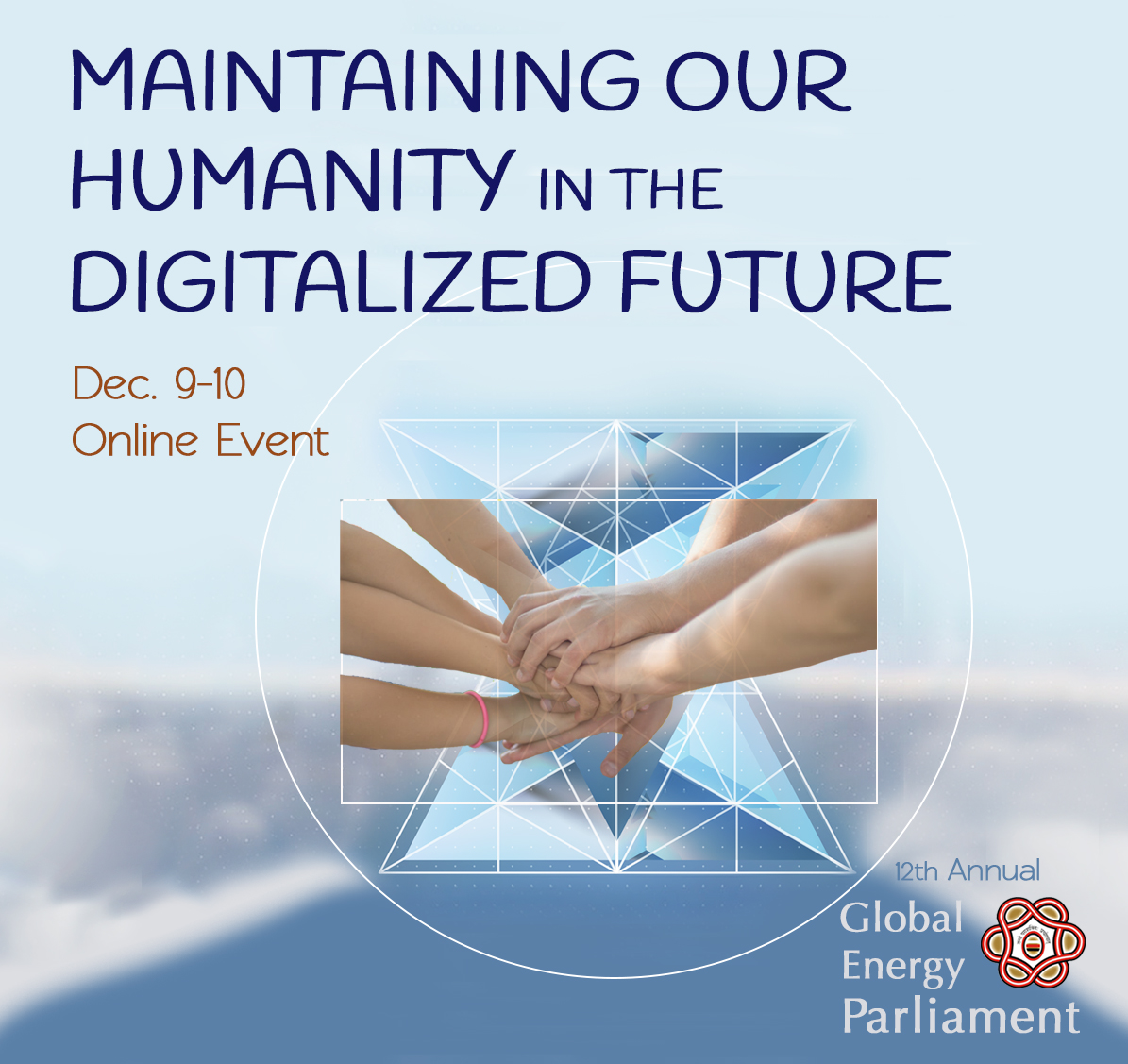 The Global Energy Parliament, together with experts from each sector, will be gathering for its 12th annual session of parliament on December 9 and 10, 2022 online and in person at the Isa Viswa Vidyalayam, Thiruvananthapuram.
The topic for the annual event is "Maintaining our Humanity in the Digitalized Future."  Swami Isa will be talking about how the world is changing due to digitalization and the best way forward that can help humanity retain our essential humanness.
Experts in various fields to talk about digitalization now and in the future. Members of Parliament will work together to develop recommendations to all governments and international entities to enable the best of digitalization for humanity.
Dr. C.V. Ananda Bose, Governor of West Bengal, will inaugurate the Parliament at 4pm on December 9th. See the list of speakers at: https://www.global-energy-parliament.net/gep2022
Swami Isa encourages every human being to become a Member of the Parliament and be part of a growing international community working for innovative, balanced solutions to the world's most critical problems. Swami Isa's I-Theory and the concept of subjective and objective integration form the fundamental basis from which the GEP works. 
The event is free of charge.
The parliament will be held on Zoom from 4-8pm IST.  View in your time zone
Event information and registration: https://www.global-energy-parliament.net/gep2022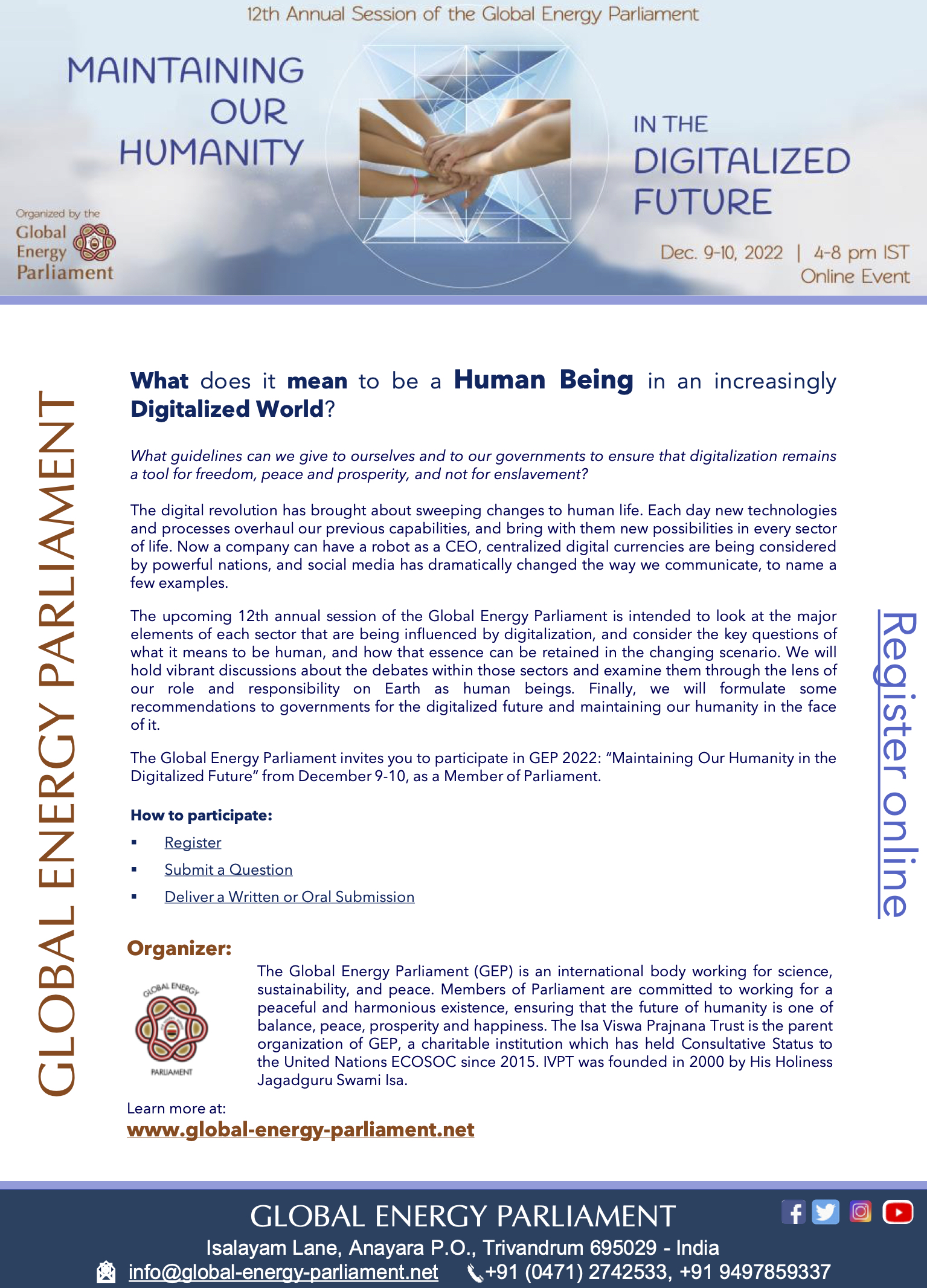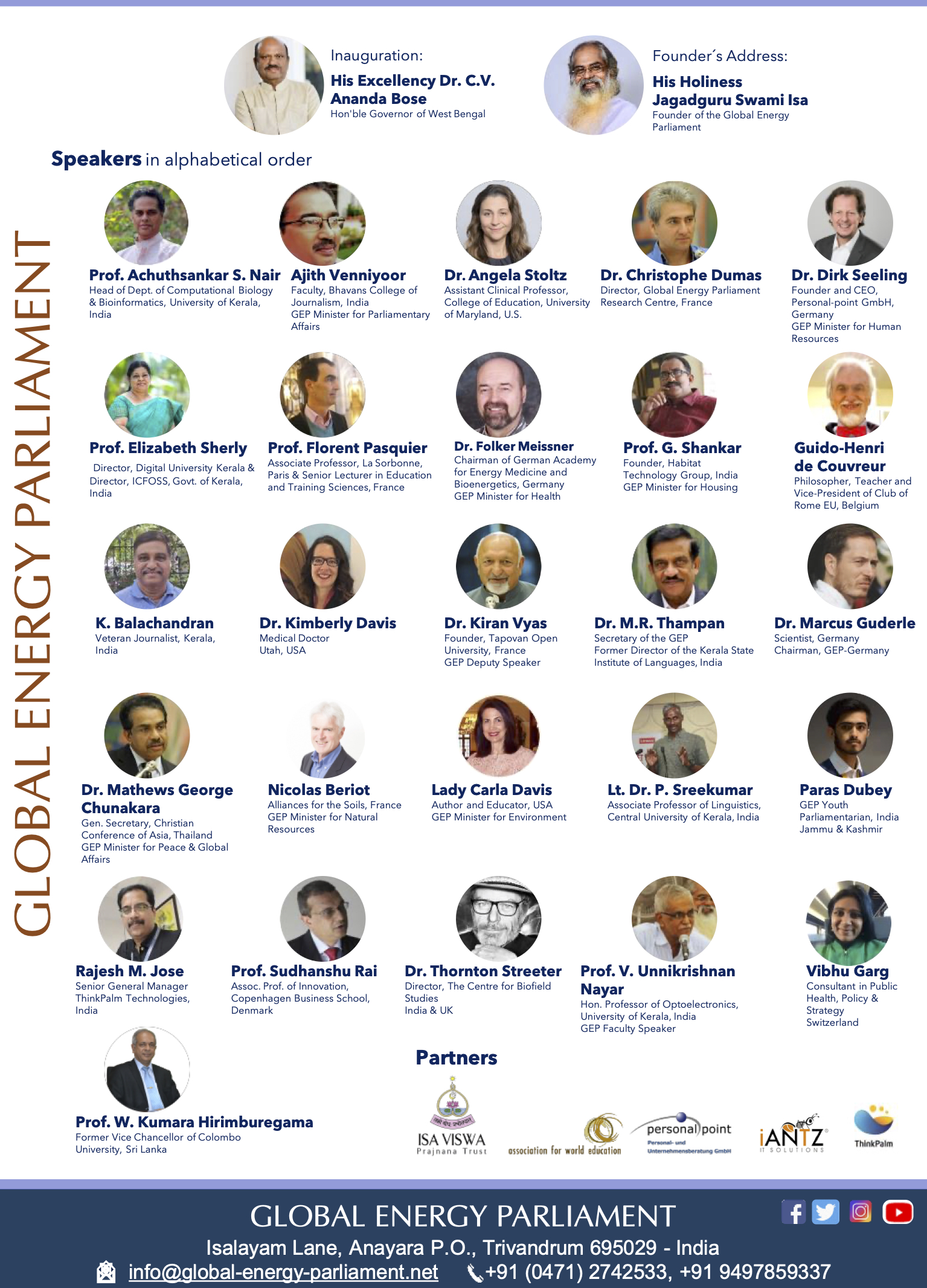 Thought of the Week
"Peace is not created by putting an end to change, but by keeping both positive and negative changes in a balanced state."
Read more quotes