---
New video on Education for Total Consciousness ( 2021-12-10 )
---
The Global Energy Parliament created a video documenting Swami Isa's Education for Total Consciousness, which was released at the 11th session of the GEP on December 10, 2021.
In the short video, the central concepts and practices of Education for Total Consciousness are outlined by narrators, using writings from Swami Isa's book on education.
Scientific animations and illustrations about the objective and subjective worlds come beautifully to life to help the viewer understand the basic unit which connects everything in the universe, and the self: the I-particle, or a single unit of vibration.  The documentary takes us on a journey of how the human being and the unvierse are constructed of the same layers -- some of which are well known to science and some of which are newly presented by Swamiji's revelations about I-particles, the five elements, quanta, quarks, elementary particles, etc.
And of course, Total Consciousness.
The film was directed by Kanakaraghavan.
Enjoy the video: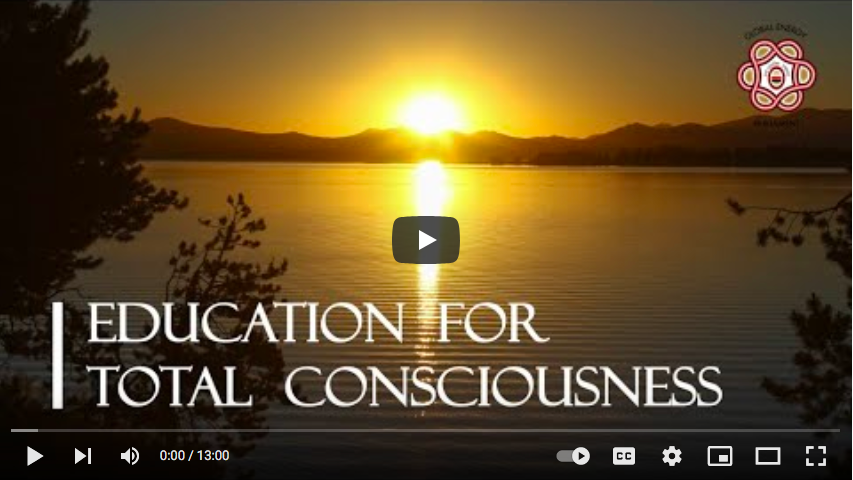 Thought of the Week
"Peace is not created by putting an end to change, but by keeping both positive and negative changes in a balanced state."
Read more quotes