---
Christmas Message 2018 ( 2018-12-25 )
---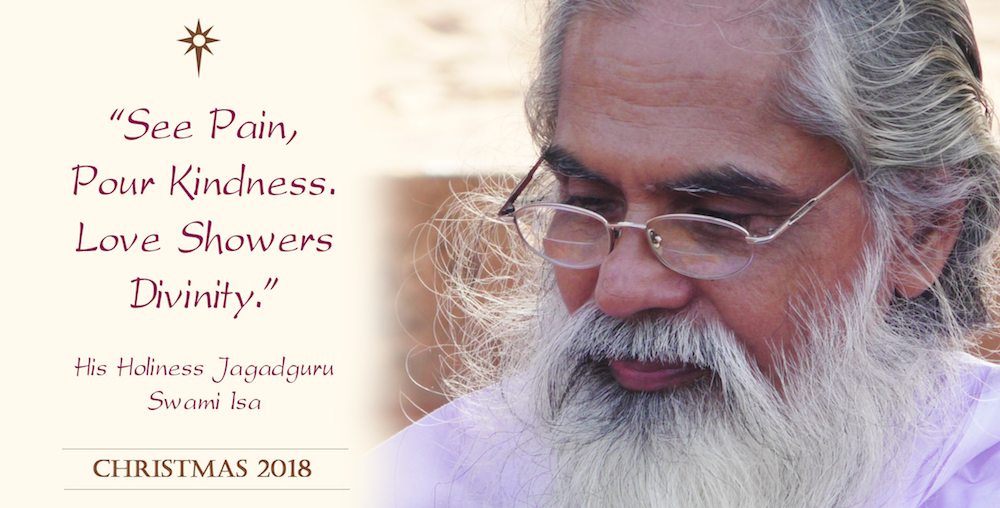 His Holiness Jagadguru Swami Isa has only one Christmas message this year: 
See pain, pour kindness
Love showers Divinity.
Jesus Christ was a messenger of such love, divinity and kindness. This year we have seen so much pain and suffering, and the more we see, the more we should be called to act and to assuage the pain. The Divine descends to Earth through human love. 
Let the celebration of birth of Jesus be the birth of empathy and compassion in us.
Thought of the Week
"Vibrating Energy becomes Vibrationless Consciousness."
Read more quotes